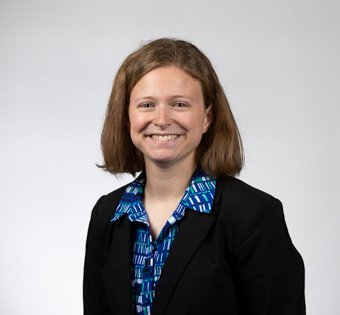 From a young age, mechanical engineering major Carly Waugh always thought she'd become an architect. She loved building "houses" with LEGO; she could see exactly how it should look in her mind and could bring it to life before her eyes.
Then, when she was in high school, she got a crash course in engineering through some Project Lead the Way classes, which opened her eyes to all the possibilities within engineering.
Waugh saw ONU's small size as a huge plus. She knew she could develop close relationships with her professors and that if she needed help, their doors would always be open.
"I did not want to be student number 110 in classroom A, where you had all those people in there," she says. "That just did not appeal to me. ONU just felt more 'homey' and close-knit, in that sense, so I liked it."
At ONU, she learned that there is a lot more to engineering than just technical proficiency. You also have to be able to communicate, collaborate and problem-solve with different people in various situations.
A great example is her experience taking an Engineering Projects in Community Service (EPICS) class in which she adapted toys to match the capabilities of children with different physical disabilities. She was paired with two civil engineering majors whom she'd never met before, both of whom had different experience, backgrounds and skill sets than she did.
"It was great getting outside of just working with mechanical engineering majors all the time and seeing how civil majors think, what they had to offer and bring to the table, and be able to cross ideas," she says. "It was super neat to have that opportunity."
Waugh was also given access to several high-impact learning opportunities, including multiple internships in manufacturing. These experiences not only strengthened her résumé, but also exposed her to valuable aspects of manufacturing like quality assurance and lean manufacturing.
But perhaps the most valuable lesson she's learned at ONU is just that: the fact that she is valuable – to the T.J. Smull College of Engineering, to Ohio Northern University and to the field of engineering. It's women like her who go on to make an incredible impact in the world in a way only they can.