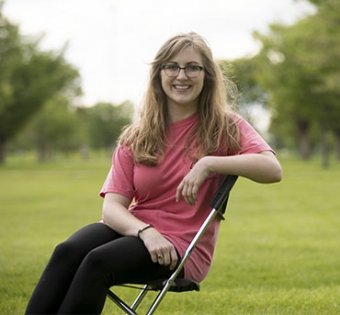 Brooke Hertenstein has taken every chance she can to get involved on campus. From Delta Zeta sorority to the President's Club, she thoroughly enjoys the complete Ohio Northern University experience.
A pre-med biology major, Hertenstein has spent plenty of time in classrooms and labs, fortifying her foundation with high-impact learning opportunities. Over the summer, she worked five days a week in Dr. Phillip Zoladz's animal lab, learning how it is to be a scientist.
But when she's not studying or researching, she doesn't hesitate to keep busy through other avenues. Some of her favorite extracurricular activities involve her passions, such as her love of dance and her knack for leadership.
With an enthusiastic approach, she sees college as a time to try new things and not hold anything back.
"Every student should take a class that they have always thought about doing but never actually have, especially if it is not in their major," she says. "College is the time to try anything and everything you have ever wanted to do."