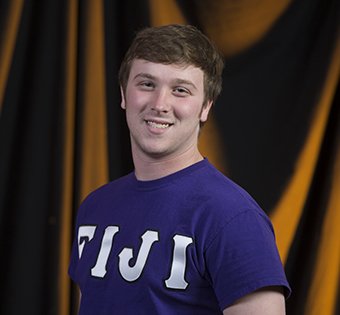 Brendan Graziano, BS '17, is pursuing a doctorate in inorganic chemistry at the University of Minnesota. Working alongside a professor, he is researching metalloligands and their ability to affect an inverse-trans-influence on another metal center. Upon graduation, he plans to become a professor or work for a national laboratory. "I want to advance science and be at the forefront of what is possible," he says.
During his senior year in high school, Graziano had to decide between a large public university and ONU. He chose ONU because of the faculty and their commitment to engaging with students on a personal level. At ONU, he had many classes with 10 students or less, which allowed professors to provide one-on-one help and delve deeper into the subject material.
According to Graziano, his professors also customized his education after learning he wanted to pursue graduate studies. They directed him toward certain courses and made sure he developed the skills he needed to succeed.
"One of the most important skills I gained during my time at ONU was the development of my scientific writing and communication," he says. "Knowing facts from a textbook is not enough. A professional scientist must be able to effectively communicate their results to peers in a meaningful way. ONU provided me with many opportunities to develop and practice these skills."