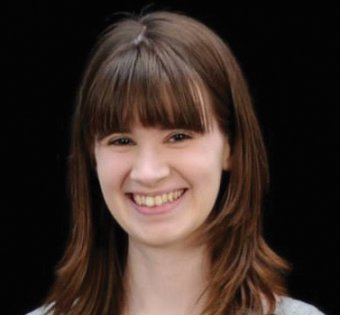 In high school, Allison Williamson, BS '13, excelled in chemistry. Her uncle, a biochemist in cancer research, showed her that science has the potential to improve quality of life. Allison decided to make chemistry her career path.
At ONU, she became a founding member of the chemistry honorary Gamma Sigma Epsilon. She was also active in ONU's chapter of the Student Members of the American Chemical Society (SMACS). This group afforded her fun opportunities, like carving the entire periodic table of pumpkins and making ice cream using liquid nitrogen. SMACS also funded her participation in the national conference for the American Chemical Society where she presented research.
Today, Allison is a research chemist for Lubrizol Corporation in Wickliffe, Ohio, a specialty company that manufactures additives for use in engine oils, transmission fluids, hydraulic fluids, gear oils and more. She travels nationally and internationally to the company's plants where she troubleshoots problems and provides support.
"One of the simplest measures of success is to be able to say that you love your job and look forward to going into work in the morning. Some people aren't able to say that, but I can with complete sincerity. I can't thank my ONU professors enough for how well they prepared me to be successful in the workforce. They passed on knowledge, advice and also practical skills, like how to work efficiently and safely in the lab."