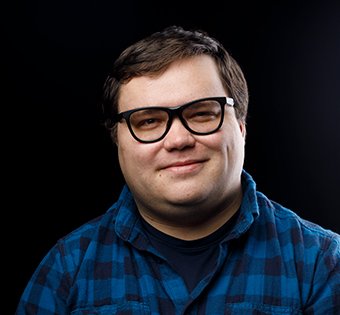 Alex Dyke came to ONU intending to become an engineer but discovered he loved writing and media studies, so he switched majors and pursued his own path to develop expertise in writing and multimedia journalism.
"I've been able to expand on my skills in ways I never could have imagined," he says. "I have zero regrets about my decision."
Alex is actively involved in The Northern Review, the student newspaper, and Aurora, ONU's undergraduate research magazine. Working on Aurora, he's developed skills in analyzing complex academic literature. He also works as an intern for ONU's Office of Communications and Marketing, where he writes marketing copy for both web and print pieces.
Upon graduation, he plans to pursue a career in technical writing. "I'll be able to work alongside engineers and other people in the STEM field," he says.
When asked what he thought about the opportunities that his chosen program offers incoming ONU students, Alex says, "I found my passion for writing, and I've been able to incorporate it into a future career. This major is the way to go because it gives you a wide variety of skills that you could use in many different fields."