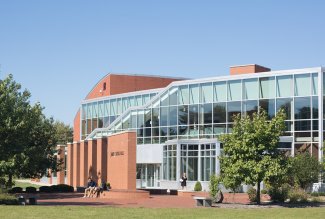 In accordance with coronavirus precautions, Ohio Northern University has closed buildings to the public and transitioned to remote instruction, with most students returning to their homes. The university's Volunteer Income Tax Assistance (VITA) program continues to serve clients, but preparing and reviewing returns have necessarily slowed down.
If your returns have already been prepared, they will be reviewed as soon as possible, and someone will be in touch with you to confirm.
If you have not yet had your returns prepared, there are two ways ONU VITA can still help. Option one is for you to send your intake form and your tax documents electronically. If you want to do that, please email Dexter Woods, professor of business and the ONU VITA site coordinator, for guidance at d-woods@onu.edu.
Option two is to drop off tax documents and your completed intake form in a sealed envelope at the Ada Public Library book drop. You can obtain an intake form just inside the Ada Post Office door. We will be able to work on returns only for clients who submit their intake forms and tax documents by March 31.
The VITA program offers free tax help to persons who generally make $55,000 or less who need assistance in preparing their tax returns.