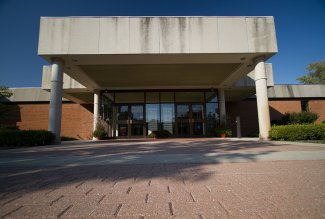 "Discrimination and implicit bias: An exploration of unconscious bias and remedies provided by the law" will be the topic of a law diversity forum at 11 a.m. Feb. 28 in the large Moot Court Room in the Ohio Northern University College of Law. The program is free and open to the public.
This presentation will detail the current body of law in the state of Ohio regarding sexual harassment, gender stereotyping, gender identity and retaliation. It will cover legal remedies and tools that are available for groups and individuals who are and have been systematically subjected to discrimination. The program will feature two speakers.
Susan Sharkey is a senior assistant attorney general in the Civil Rights Section of the Ohio Attorney General's Office. In this position, she represents the Ohio Civil Rights Commission in helping Ohio citizens obtain justice for discrimination in employment, housing, credit, public accommodation and education.
Sharkey has been a speaker/civil rights trainer throughout northwestern Ohio. Prior to joining the Ohio Attorney General's Office, Sharkey had a private practice, representing people in criminal, civil, family and probate matters. She also taught legal research and writing as well as family law at the University of Toledo's legal assistant program. Sharkey is a graduate of Bowling Green State University and the University of Toledo College of Law.
Michael Smithson is an entrepreneur and business owner who serves as president and CEO of On Air Communications Inc., a wireless-site development and consulting firm he founded in 2002. He and his team handle the program management, site acquisition, leasing, purchase and zoning work around cellular-tower sites across the United States for clients that include several Fortune 500 companies.
Smithson also has been involved with many charitable and nonprofit organizations over the years. For the past 10 years, he has been involved with the Human Rights Campaign (HRC), for which he currently serves as co-chair of the national Board of Governors. Smithson has also held many leadership positions on the local HRC steering committees on which he has served in both Cleveland and Columbus.
Smithson continues to be involved with other local and national groups and organizations, including Stonewall Columbus and the Banner Project, Equitas Health, and Equality Ohio. He states that his commitment is driven by his passion to make a difference in any way he can in the lives of LGBT people and allies across the community, state and country.
The law diversity forum is sponsored by the Ohio Northern University Black Law Students Association and LAMBDA Law Students Association.