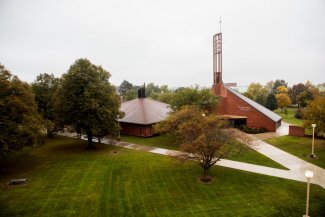 Tracie Addy will serve as the Martin Luther King speaker and will discuss "Dr. Martin Luther King Jr.'s Legacy: Implications for Higher Education" at 11 a.m. on Jan. 23 in the English Chapel at Ohio Northern University.
Addy serves as the director of the Center for the Integration of Teaching, Learning and Scholarship at Lafayette University. She earned her bachelor's degree from Duke University, her master's degree from Yale University and her Ph.D. from North Carolina State University.
Dr. King spoke at ONU more than 50 years ago, on Jan. 11, 1968. It was one of the last speeches he gave at a college or university. He was assassinated in Memphis, Tenn., on April 4, 1968. A statue at the center of campus commemorates the historic occasion, and several members of the King family have spoken at Ohio Northern.