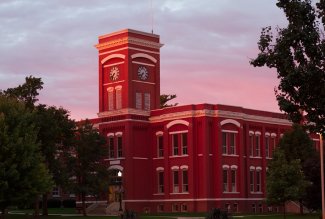 Carlotta Minnella will discuss the current state of U.S.-European Union counter-terrorism cooperation during a talk at 2 p.m. on April 9 in the Dicke Forum of the Dicke College of Business Administration at Ohio Northern University. The title of her talk is "Quo Vadimus? U.S.-EU Counter-Terrorism Cooperation in an Age of Uncertainty."
Her talk will outline the main patterns that have characterized the transition from the Obama to the current Trump administration, focusing both on cooperation on counter-terrorism operations and on preventive initiatives adopted by member states and by the EU at large. The main goal of the presentation is to highlight trends concerning evolving priorities for engagement, new actors, platforms and issue areas, particularly the field of preventing/countering violent extremism.
Minnella is a lecturer in international relations at St. John's College at the University of Oxford. She holds a doctorate in international relations from Oxford, a master's degree in international security from Sciences Po Paris, a master's degree in diplomacy from SIOI in Rome, and a bachelor's degree from the University of Trieste in Italy. She has held research fellowships at the Belfer Center for Science and International Affairs at Harvard University and at the START research program on terrorism at the University of Maryland. Prior to returning to Oxford, Carlotta was an associate lecturer in international relations at the Department of Politics at the University of York.