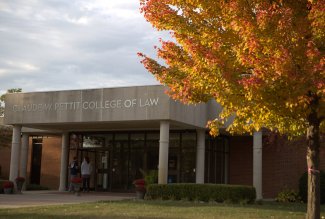 Emily Houh will discuss "On Professors, Podcasts and the Democratization of 'Elite' Knowledge" at 4 p.m. on Sept. 12 in the Celebrezze Moot Courtroom (room 129) in the Ohio Northern University College of Law. The talk, which is part of the ONU Law Dean's Lecture Series, is free and open to the public.
Houh will discuss the rise of podcasts as a proliferating source of news, culture, popular history, political analysis and, increasingly, legal knowledge. She also will explore the extent to which academics engage in podcasting and what types of subject matter most. Houh will discuss whether "elite" forms of knowledge, such as constitutional theory, criminal procedure and critical race theory, etc., should be made more accessible. In addition, she will discuss how principles of academic freedom impact professors who podcast.
Hough is the Gustavus Henry Wald professor of law and contracts at the University of Cincinnati College of Law. She has twice won the Goldman Prize for Teaching Excellence at UC Law and serves as co-director of the college's Center for Race, Gender and Social Justice.
She earned her law degree from the University of Michigan Law School, where she was a founding member of the Michigan Journal of Race and Law. Much of her scholarship focuses on contract law, critical race theory and socioeconomic inequality.