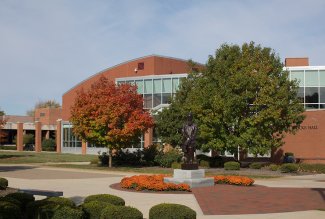 Leslie A. Theis will discuss "Embracing the patient: How hospitals can and should capitalize on CAHPS patient surveys" at 6:30 p.m. on April 18 in James F. Dicke Hall room 230 at Ohio Northern University. The event is free and open to the public.
Theis, a registered nurse, is performance improvement director at the University of Toledo Medical Center. She will explain the impact of Consumer Assessment of Healthcare Providers and Systems (CAHPS) surveys to hospitals and patients and how the information gleaned from these surveys can result in improved patient experiences in the future.
"These surveys provide data from patients about the quality of the care they received and their overall hospital experience," said Jimmy Wilson, Ph.D., ONU assistant professor of management and geographic information systems. "These surveys are important in that they impact the amount of federal funding that hospitals receive and provide important insights to prospective patients."
Theis also will talk about how to improve the response rate of these surveys to gain a better perspective. Further, she will discuss the public data that is available regarding hospitals, the doctors and nurses who practice there, and the hospitals' various units.
The talk is sponsored by ONU's Healthcare for Business Professionals student organization.