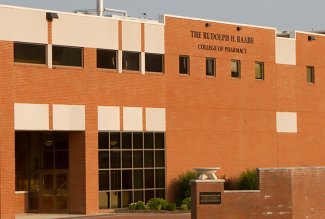 Ohio Northern University's doctor of pharmacy degree program has been re-accredited by the Accreditation Council for Pharmacy Education (ACPE) for a full cycle of eight years. This is the maximum length of re-accreditation bestowed upon pharmacy degree programs in the United States.
ACPE requires the programs it accredits to meet the rigor of 30 accreditation standards. Ohio Northern University's pharmacy program was evaluated in October 2015 and found fully compliant in all 30 standards. ACPE is recognized by the U.S. Department of Education as the national agency for the accreditation of professional degree programs in pharmacy.
 "The faculty and staff of the ONU Raabe College of Pharmacy are pleased that ACPE recognizes the high quality and outstanding outcomes from our program. Our commitment to continuous quality improvement is a distinguishing feature of the program" said Dr. Steven J. Martin, dean of the Raabe College of Pharmacy. "We are especially proud to earn the full re-accreditation allowed by ACPE. It recognizes the dedication of our faculty and staff, and our vision to lead the nation in the preparation of practice-ready pharmacists who serve as primary care providers and team leaders."
The mission of the Ohio Northern Pharmacy program is to prepare pharmacists who improve health, serve others, lead change and advance the profession of pharmacy. The Raabe College of Pharmacy has graduated pharmacists since 1884 and has an alumni base of nearly 7,000 pharmacists worldwide.
Learn more about ONU's 0-6, direct-entry pharmacy program, here...