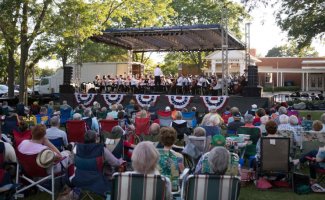 The sixth annual Patriotic Pops Concert, featuring the Lima Symphony Orchestra, has been rescheduled for Sept. 7 at 7 p.m. at Ohio Northern University. The concert, which is free and open to the public, will be held on the sculpture mall east of McIntosh Center, between Presser and Weber halls. The King-Horn Center Sports Center will serve as a back-up venue in case of inclement weather.
The concert was originally planned for July 2. However, restrictions caused by the COVID-19 situation have caused the event to be rescheduled.
Further details will be provided closer to the date of the concert.