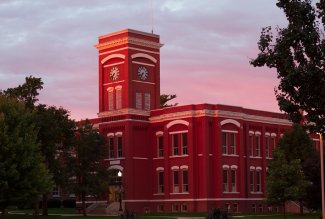 Ohio Northern University's Panhellenic Council was recently recognized for its educational programming. The group earned a three-star award from the Association of Fraternal Leadership and Values (AFLV) for the Council Compass program. Panhellenic Council is the governing body for sororities at ONU.
The council was touted for its efforts to utilize an annual assessment of the community to guide programming efforts. Endeavors have focused on civic engagement, risk management and professional development.
Members of the 2018 Panhellenic Council include students Alison Campbell, Alexis Mod, Callie Caswell, Madison Juillerat, Sabrina Sumner, Brittany Tomson, Alexis Miller, Hannah Stemen, Kelsey Dorfmeister and Karlyn Kirchens.
There are four chapters of national social sororities at Ohio Northern. In all, approximately 500 students are involved in sororities and fraternities on campus.