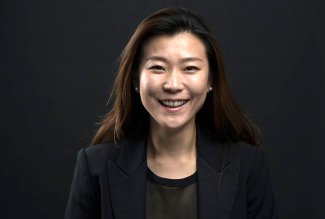 The Ohio Northern University Department of Music will present guest pianist Jeong-In Kim at the Snyder Recital Hall in Presser Hall on Monday, Feb. 15, at 8 p.m. The event is free and open to the public.
One of 10 pianists to perform at the 2014 Emil Gileles Foundation Festival in Freiburg, Germany, Jeong-In enjoys a rising career as both a solo and collaborative pianist performing throughout the U.S., South Korea, China, Italy, Canada and Germany. Jeong-In made her orchestral debut at the age of 15 with the Daegu Symphony Orchestra under the baton of Ravil Martynov in South Korea, winning its Concerto Competition. She won top prize in the Korea Piano Society Competition and has been semifinalist at Asia-Chopin Piano Competition and International Beethoven Sonata Competition in Memphis, Tenn. 
As an active chamber musician and collaborative pianist, Jeong-In has performed with members of the Tokyo, Miami and Pacifica String Quartet; Vienna Symphony; Cincinnati Symphony Orchestra; Shanghai Symphony Orchestra; Oregon Symphony; Alabama Symphony Orchestra; and Daegu Symphony Orchestra. She made her Carnegie Hall debut winning first prize at the American Protégé String and Piano Duo Competition in 2013. Jeong-In has been awarded numerous fellowships from festivals such as the Aspen Music Festival and School, Kent Blossom Music Festival at the Cleveland Orchestra, Toronto Summer Music Festival, and Spoleto Music Festival (CCM) in Italy, and she has served as a graduate assistant in vocal accompanying at the University of Cincinnati - College Conservatory of Music (CCM). 
As a pedagogue, Jeong-In holds her private studio in Cincinnati, and she also has served as a graduate teaching assistant for the Secondary Piano and Piano Pedagogy department at CCM. Her students have won prizes in competitions such as the Music Education News Competition in Korea and The Music Association of Korea Competition. Her students have been admitted to such prestigious music schools as the San Francisco Conservatory of Music, the University of Michigan, Northwestern University, Korea National University of Arts, Yonsei University, Ewha Womans University and Chung-Ang University in South Korea. 
Jeong-In's mentors include Dmitri Bashkirov, Kevin Kenner, Jon Kimura Parker, André Laplante, Robert Levin, Nelita True, Frank Weinstock and Christian Zacharias. Jeong-In currently resides in Cincinnati and serves as founder and artistic director for petite piano concerts at Salon21 and staff pianist for the Cincinnati Ballet.