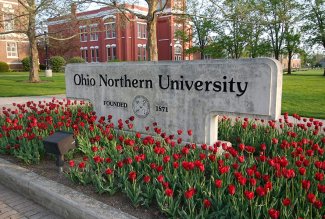 Ohio Northern University will host a panel discussion concerning the Netflix documentary series "Making a Murderer" in the McIntosh Activities Room on Thursday, Feb. 4, at 7 p.m.
A five-person panel of ONU professors will address student questions about specific events, actions and themes portrayed in the show, and compare them with industry best practices and scientific research. The panel's goal is not to retry Steven Avery's case or decide guilt or innocence, but to objectively examine elements of the case presented by the filmmakers.
The popular 10-episode "Making a Murderer" series tells the story of Steven Avery, a Wisconsin man who was arrested for murder shortly after being released from prison after serving 18 years for a crime he did not commit. The show is presented from the point of view that Avery was the victim of systemic injustice by the criminal justice system and presents evidence to support this assertion.
The reaction to the series from the public has been significant. Since the series debuted in late December, more than 600,000 people have signed online petitions demanding further action from the authorities on the Avery case.
On the panel will be Dennis DeLuca, professor of forensic science; Kevin Hill, professor of law; Phillip Zoldaz, associate professor of psychology; Megan Kraynok, assistant professor of psychology; and Tristin Kilgallon, assistant professor of criminal justice.
Prior to the event, students looking for explanation or clarification on points that might not have been completely covered in the documentary are encouraged to submit questions to the panel.