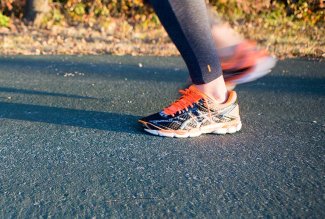 The Ohio Northern University Walking for Wellness program saw a record number of participants complete its 10-week walking program and enjoy positive results throughout the challenge. The program was overseen by the University's health and wellness clinical team: ONU HealthWise.
A record 179 employees and students enrolled in the walking program. Throughout the two-and-a-half-month challenge, these participants walked a total of 91,212,370 steps (or approximately 45,606 miles). That totals nearly two laps around the Earth, and it's an average of approximately 300 miles per participant, up from 246 miles per participant this past spring.
In addition to the walking program, the ONU HealthWise clinical team identified 18 new health conditions and have prescribed care and follow-up for dyslipidemia, increased blood glucose and increased blood pressure.
The ONU HealthWise brand supports the needs of ONU students and employees; it recently extended health care services to members of the Hardin County, Ohio, community. Members of the University and area citizens are encouraged to take advantage of these services, which include health screenings and services, educational outreach, a drug and health information hotline, doctor referrals, and a tobacco cessation program. The team is comprised of an interdisciplinary group of registered health care providers who are employed by the University. They dedicate their time to the health and wellness of patients through preventive medicine, medication therapy management, health education and primary care services that increase the quality of life for those they serve.