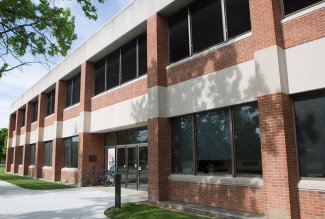 The Ohio Northern University College of Engineering has received a $1.31 million, three-year grant from the Kern Family Foundation to further instill the entrepreneurial mindset in engineering and computer science students. This grant strengthens the ongoing relationship between the KEEN (Kern Entrepreneurial Engineering Network) program and ONU, which began in 2005.
Implementation is beginning this summer.
The grant will focus on curricular change and instilling the entrepreneurial mindset in the areas of civil engineering, computer engineering, computer science and electrical engineering. Other grant funds will help facilitate student competitions, mentoring programs and faculty workshops.
John-David Yoder, dean of the ONU College of Engineering, will serve as the principal investigator for the project. Co-principal investigators include ONU faculty members Heath LeBlanc, associate professor of electrical and computer engineering; Khalid Al-Olimat, professor of electrical and computer engineering and chair of the Department of Electrical and Computer Engineering and Computer Science; and Bryan Boulanger, associate professor of civil and environmental engineering and chair of the Department of Civil and Environmental Engineering.
KEEN is a network of universities and faculty members across the United States with the shared goal of producing engineering graduates who can create personal, economic and societal value through the entrepreneurial mindset.
"We are thrilled to advance our partnership with KEEN and the Kern Family Foundation," Yoder said. "We continue to believe that this partnership will help our graduates be better engineers and computer scientists. We want to continue graduating students who not only are technically ready, but also have the entrepreneurial mindset, strong character and the ability to collaborate and communicate. This will enable them to create even more impact on their companies and communities."