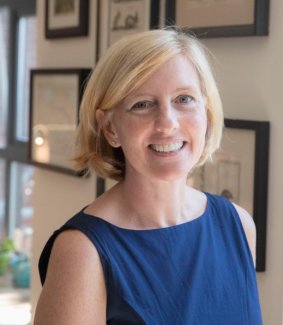 Harvard University faculty member Hopi Hoekstra, Ph.D., will discuss "From Darwin to DNA: Digging for Genes that Affect Behavior" at 7:30 p.m. on Oct. 2 in the Freed Center for the Performing Arts at Ohio Northern University. The talk, which is part of the Keiser Distinguished Lecture Series in Life Sciences at ONU, is free and open to the public.
Hoekstra is renowned as one of the world's leading evolutionary geneticists who has advanced the understanding in the areas of the relationship between genes and gene expression, evolutionary biology and animal behavior.
Hoekstra is the Agassiz Professor and Curator of Mammals in the Museum of Comparative Zoology in addition to serving as the Howard Hughes Medical Institute Investigator at Harvard.
The Keiser Lecture series seeks to bring nationally and internationally acclaimed speakers to ONU to present lectures and interact with students. The series is named in honor of ONU alumnus and former longtime faculty member Terry Keiser. In addition to his work in the classrooms and labs, Keiser also served as chair of University Council and director of the ONU Metzger Nature Center in addition to spearheading the university's sustainability efforts.