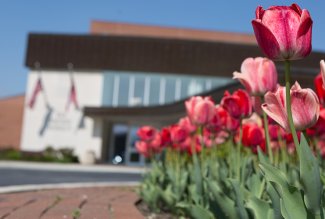 Ohio Northern University's Freed Center for the Performing Arts has released the schedule for its 2018-19 season. 
The season includes "Romeo and Juliet" (Sept. 27-30), "The Wild Party" (for mature audiences, Oct. 18-21), the Homecoming performance of "Mystic India: The World Tour, A Bollywood Dance Spectacular" (Oct. 27), "The ONU Holiday Spectacular" (Nov. 15-17 in Ada and Nov. 30-Dec. 2 in Lima), "Choreographers' Showcase Spring Dance Performance" (Feb. 2-3, 2019), The International Play Festival: India (Feb. 21-24, 2019), and the cult-classic favorite "Mel Brooks' Young Frankenstein" (April 11-14, 2019).
Individual tickets, as well as group sales and subscription packages, will be available beginning Aug. 1. For more information and show descriptions, please call the Freed Center box office at 419-772-1900.
"We are very excited about what is in store for this upcoming season," said Laurie Bell, chair of the ONU Department of Theatre Arts, director of dance and producer of the Freed Center for the Performing Arts. "We are very proud of the outstanding program of performances we have planned and are confident that we will offer our community a number of meaningful opportunities to enjoy the arts."
The Freed Center for the Performing Arts is a hub for arts and culture in the village of Ada and is located on the campus of Ohio Northern University. The Freed Center is home to a 551-seat main theatre and 136-seat studio theatre, a 3,000-watt radio station, television studio and an art gallery.