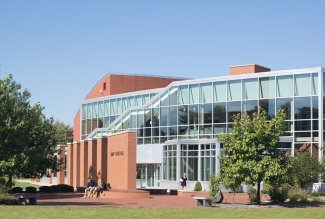 A forum to address "Repopulating our workforce: Labor initiatives to address our drug crisis" will be held at 6:30 p.m. on Oct. 25 in the Dicke Hall Forum at Ohio Northern University. The event is free and open to the public.
Panelists will include Jon Cross, president and CEO of the Hardin County Chamber and Business Alliance; Dan Sheaffer, project specialist with Findlay-Hancock County Economic Development; and Jeff Sprague, president and CEO of Allen County-Allen Economic Development Group.
The region has been hit hard by the drug crisis, which has dramatically affected the local labor force and challenged businesses and industries to recruit and retain qualified workers. The panelists will discuss initiatives they have implemented to address these issues.
"This is a quality of life issue for the region as we look to develop a successful workforce," said ONU faculty member Jimmy Wilson, who has helped coordinate the event. "The economic future looks bright for northwestern Ohio, but we must address the drug problem, which is having such a negative impact on our workforce, if we are to unlock this region's potential."
"As a geographer, the fact this area is near the geographic population center of the United States has particular interest to me, and that, along with the interstate highway, is a reason we see distribution and intermodal facilities in the region. This panel discussion is part of an effort to address the drug situation in a meaningful way."
The event is sponsored by the ONU Dicke College of Business Administration, the ONU Committee for Cultural Affairs and Special Events, the ONU chapter of the Gamma Theta Upsilon geography honorary, and ONU's Northern Opioid Alliance.