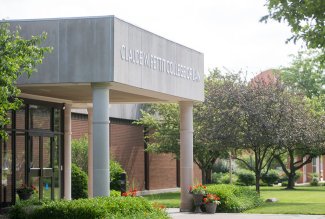 Fionnuala Ni Aolain will discuss "How can states counter terrorism while protecting human rights?" at 5 p.m. on Aug. 29 in the large moot courtroom (room 129) in the Ohio Northern University College of Law. Her talk, which is part of the law college's Kormendy Lecture series, is free and open to the public.
Her talk will address the balance between security and human rights in the post-9/11 landscape, and Ni Aolain will emphasize that one concern does not need to be sacrificed for the other, pointing out that security and human rights can co-exist out of mutual necessity. 
Ni Aolain is regents professor and Robina professor of law, public policy and society at the University of Minnesota Law School. She also is co-founder and director of the Transitional Justice Institute at the University of Ulster in Northern Ireland.
She currently is the United Nations special rapporteur on the protection and promotion of human rights while countering terrorism. Ni Aolain also is chair of the International Women's Board at the Open Society Foundation.