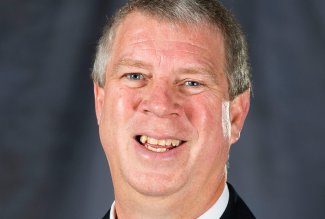 Dr. Jed Marquart, Ohio Northern University professor of mechanical engineering, has been named interim director of the Ohio Space Grant Consortium (OSGC) by The Ohio Aerospace Institute (OAI).
The OSGC is a NASA-sponsored collaborative of 26 Ohio higher education institutions. OSGC's mission is to advance the nation's capability in STEM by leading the development of a diverse workforce through NASA-related collaborations within Ohio's network of scientists, researchers, engineers and educators at Ohio universities, OAI, NASA Centers, Air Force Research Laboratory (AFRL) and industries that align with the National Space Grant Program goals and objectives. OSGC seeks to attract and retain students in STEM disciplines with an emphasis on increasing participation by women, underrepresented minorities and persons with disabilities. 
"Dr. Marquart brings a wealth of experience, enthusiasm and commitment to his new role within the consortium," said Ann Heyward, OAI's executive vice president. "We look forward to his leadership of this important program, which has involved OAI as the lead institution since the consortium was first founded 25 years ago."
"I am honored to have been selected to help lead the OSGC in our endeavors to promote aerospace education and STEM within Ohio and throughout the United States," said Dr. Marquart. "Our students represent the future workforce. It is our privilege to assist them in their education and experiences with NASA, the U.S. military and industries associated with aerospace. We have a great team of university representatives and staff assembled, and I look forward to the opportunity to work with them to see the OSGC grow and flourish in our mission."
ABOUT OAI
The Ohio Aerospace Institute leads an international membership of industry and university partners to enhance civil and defense aerospace competitiveness through research and technology development, workforce preparedness, innovation and advocacy. Learn more at http://www.oai.org.