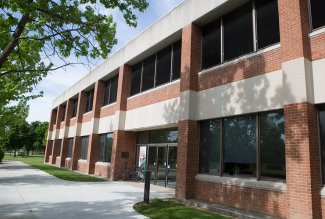 Emerson Commercial and Residential Solutions group president Brent Schroeder will discuss "A global company's perspective on engineering career opportunities" at 7:30 p.m. on Feb. 18 in the Freed Center for the Performing Arts at Ohio Northern University. The talk, which is part of the T.J. Smull College of Engineering Spotts Lecture Series, is free and open to the public.
This event is good for one CPD hour. RSVP for CPD attendance to Laurie Laird at l-laird@onu.edu or 419-772-2421.
Schroeder, an ONU engineering graduate, is group president of heating and air conditioning at Emerson. Upon graduation from ONU, Schroeder joined Therm-O-Disc, a subsidiary of Emerson Electric, in Mansfield, Ohio, as a sales engineer. Over time, he held a series of increasingly responsible roles in sales, marketing, internal operations and general management.
In 2003, Schroeder was promoted to president of Emerson's Fusite Division. In 2006, he then returned to Therm-O-Disc as president, where he served until joining Emerson's Air Conditioning Business as president in 2008.
In 2016, Schroeder was promoted to group president, heating and air conditioning, for Emerson's Commercial and Residential Solutions business.
Schroeder graduated from Ohio Northern University in 1988 with a bachelor's degree in electrical engineering. While at Ohio Northern, he was a member of the men's varsity basketball and golf teams.
The Spotts Lecture series was established in 1986 to bring distinguished speakers to ONU on an annual basis to inform students of the probable professional conditions and challenges that engineers and computer scientists will face in the future.
Dr. Merhyle F. Spotts, sponsor of the lecture series, graduated from Ohio Northern's College of Engineering in 1923. After 10 years in heavy and light industry, he obtained a master's degree from Ohio State University and a Ph.D. from the University of Michigan. He taught at the University of Michigan, Johns Hopkins University and Northwestern University. Spotts wrote extensively for technical journals and was the author of four books, among them "Design of Machine Elements," which was released in eight editions and was used worldwide for decades. He was the recipient of many awards and honors, among them an honorary doctorate in engineering from ONU.