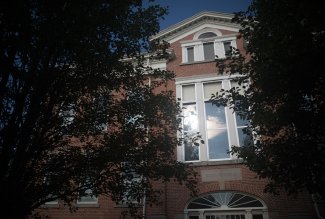 Ohio Northern University student Olivia D'Agostino, of Williamstown, Mass., has earned a highly competitive scholarship to support a study abroad experience in Peru. D'Agostino, who was home-schooled, was one of just two recipients from approximately 130 applicants nationwide to receive the scholarship from the Sigma Tau Delta international English honors society.
The scholarships are awarded to exceptional students who will utilize the international experience to foster the discipline of English, including literature, language or literacy. The scholarship typically includes a service project.
D'Agostino, a rising senior at Ohio Northern, is majoring in creative writing and Spanish with minors in psychology and literature.
"I will be interning as an English as a second language teacher in Cusco, Peru," explained D'Agostino, whose Peruvian experience will last from Aug. 12 to Nov. 20. "The goal of the trip is to gain deeper insights into other cultures of the world. I want to come home completely fluent in Spanish and with a working knowledge of Quechua, a native Inca language, as well as an understanding of their way of life. I also want to help improve the lives of the people I will meet there, which I hope to do by helping to teach English."
Upon graduation from college, D'Agostino plans to attend graduate school and pursue both her MFA and doctoral degree in creative writing. "I will then likely teach English/creative writing at a university or teach English as a second language, which may include extensive amounts of traveling, which is always a plus," she said.
"Our students' successes are always a reminder that one can receive an excellent education in English from Ohio Northern and that our students are able to compete with students from other prestigious universities," said Douglas Dowland, ONU assistant professor of English and advisor to the University's Sigma Tau Delta chapter.