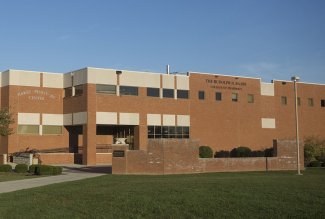 The Ohio Northern University Raabe College of Pharmacy will host a hospital pharmacy leadership summit at The Inn at ONU on Thursday, Feb. 11, beginning at 11 a.m.
This summit will allow for discussion of current hospital pharmacy hot topics. Each topic will be led by a leader in the field and presented to the attendees of the summit.
John Armitstead, American Society of Health-System Pharmacists (ASHP) president and systems director at Lee Memorial Hospital, Ft. Lauderdale, Fla., and Cape Coral, Fla., will discuss "Professional Priorities to Optimize Patient Outcomes." Armitstead, a 1979 ONU graduate, has served on the ASHP Board of Directors and on several councils and committees. He is active in the Florida Society of Health-System Pharmacists and is a founding member of the Florida Residency Conference.
Chet Kaczor, director of Pharmacy Services at Nationwide Children's Hospital, will tackle the topic of "Drug Development/Therapeutics and Pharmaceutical Marketplace." Kaczor, a 2006 graduate of ONU, has led initiatives to start an anticoagulation clinic, coordinate the transition from hospital to outpatient for heart failure patients, and increase patient safety. His efforts have improved patient care and produced cost savings.
Sam Calabrese, associate chief pharmacy officer at the Cleveland Clinic, will discuss "Population Health Management/Data and Technology." He is chair of the ASHP Section Advisory Group on quality and compliance, a member of the ASHP Council on Pharmacy Management, and a past president of the Ohio Society of Health-System Pharmacists. He represents Ohio in the ASHP House of Delegates.
Stan Kent, chief pharmacy officer at the University of Michigan Hospitals and Health Centers and former ASHP president, will talk about "Health Care Delivery and Pharmacy Workforce." Kent is active in the pharmaceutical profession, having served on state and national committees and councils throughout his career. He has held leadership positions in numerous pharmacy professional organizations, including service as president of the Wisconsin Society of Hospital Pharmacists and president of the American Society of Health-System Pharmacists.
The topic of "Professional Leadership Development" will be presented by Marianne Ivey, University of Cincinnati professor of pharmacy. She currently is a professor in the division of pharmacy practice and administrative sciences in the College of Pharmacy at the University of Cincinnati. She is chair of the board of advisors of the University of Cincinnati Center for the History of the Health Professions.