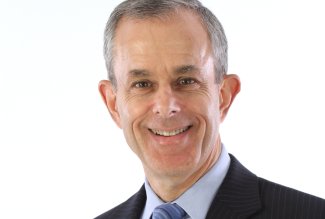 Ohio Northern University's Pettit College of Law presents Andrew Kimler, experienced litigator and partner in the New York law firm Vishnick McGovern Milizio LLP (VMM), as part of the Dean's Lecture Series in the Celebrezze Moot Court Room on Thursday, Feb.11, at noon.
The title of Kimler's presentation is "Finding Your Niche: Creating and Growing a Specialty Practice Area." The event is free and open to the public.
Kimler, a 1977 graduate of the ONU Pettit College of Law, focuses his practice in the areas of employment, commercial and corporate law, as well as alternative dispute resolution. Within the context of these specialty areas, Kimler has been intricately involved in the firm's LGBT representation group since its inception in 2006. Kimler will discuss how VMM expanded and refined its practice areas to meet the needs of the LGBT community while creating an open, accepting and empathetic environment for its new clients. Likewise, Kimler's development of an employment law practice evolved from his many years representing commercial clients.
Kimler has been named a New York Metro Area Super Lawyer in 2013, 2014 and 2015 by Super Lawyers, a publication of The New York Times. He is admitted to practice law in the state of New York, the United States Supreme Court, the 2nd Circuit Court of Appeals, and the United States District Courts in the Southern and Eastern Districts of New York and the District of New Jersey. He is a board member of Brandeis (Lawyers) Association as well as a member of the Korean Bar and the New York State and Nassau County Bar Associations. Kimler also is a court-appointed mediator for the Commercial Divisions of the State Supreme Court in Queens and Nassau counties. He previously has lectured for the Long Island Chapter of the National Conference of CPA Practitioners and has authored criminal and matrimonial law publications.