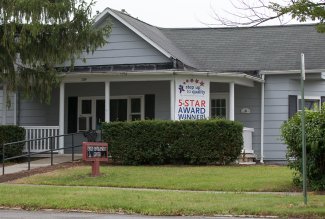 The Ohio Northern University Child Development Center continues to make the grade. The center recently earned a 5-star rating, the highest possible score, from the Ohio Department of Job and Family Services and the Ohio Department of Education.
The departments' Step Up to Quality is a quality rating and improvement system that recognizes early learning and development programs that meet quality standards rising beyond health and safety licensing requirements.
This lofty rating affirms the ONU Child Development Center's success in providing children with highly trained teachers, providing instruction in school-readiness skills, its commitment to continuous improvement, focusing on family engagement, and exceeding standards for both health and safety.
June Zimmerman is director of the center, which provides quality care for children ages 3 to 5. In addition, the center provides ONU students in all University departments with a model of best practices in early childhood care as they spend time working, observing and participating in the preschool classroom.