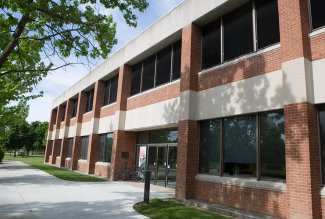 The Charlotte R. Schmidlapp Endowed Scholarship will provide more opportunities for female students to pursue their academic and professional ambitions at Ohio Northern University.
The endowment will support scholarships for female students entering the ONU College of Engineering. The current Charlotte R. Schmidlapp Endowed Scholarship, established in 2008, aids female students majoring in the sciences, math and pharmacy. This program was financially assisted by the Charlotte R. Schmidlapp Fund, Fifth Third Bank, trustee.
The Schmidlapp fund was established by Jacob Schmidlapp, who set aside $250,000 to memorialize his 19-year-old daughter Charlotte. The fund began awarding gifts to nonprofit organizations in 1911.
The purpose of the scholarship fund mirrors Ohio Northern's commitment to diversity. While women have increased in many fields traditionally dominated by men, they continue to lag in engineering. According to U.S. News & World Report, 24 percent of the engineering workforce in 2014 was female.
The ONU T.J. Smull College of Engineering has a sterling and well-deserved reputation. In 2017, the placement rate was 91 percent for graduates finding jobs or enrolling in graduate school within six months of graduation. Also, the college was ranked 29th nationally for undergraduate engineering programs by U.S. News & World Report in 2017. Further, the ONU College of Engineering earned the 2016 KEEN Outstanding Institution Award, which focuses on the fostering of an entrepreneurial mindset among engineering students. The University will open a new engineering building in fall 2019.
ONU is at the forefront of offering high-impact educational experiences that prepare students to succeed in a rapidly changing workplace. The University's distinctive academic program blends liberal arts and professional education components that integrate practice with theory.
"We appreciate the continued generosity of the Charlotte R. Schmidlapp Fund for establishing this scholarship endowment," said Shannon Spencer, vice president for advancement at ONU. "This scholarship will have a long-lasting impact by allowing future students to pursue a high-quality Ohio Northern University education so they are prepared for leadership roles in the engineering profession as well as in their communities."