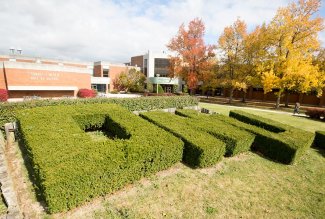 Beth and Dennis Funderburg of Dayton have established a scholarship fund to help ensure that future Ohio Northern University students receive the same high-quality educational experience that prepared their daughter for a successful career in medicine.
Andrea (Funderburg) Murphy earned a bachelor's degree in chemistry from ONU in 2000. She continued her education at the University of Cincinnati College of Medicine and is now a practicing physician in Cincinnati.
Her parents have since established the Andrea (Funderburg) Murphy Endowed Scholarship fund to honor their daughter and pave the way for future students to achieve their academic and career aspirations. The scholarship fund will benefit students from Ohio with both strong academic credentials and financial need who pursue academic programs in ONU's Getty College of Arts & Sciences.
The inaugural awards will be presented for the 2019-20 academic year.
"Beth and Dennis Funderburg are strong proponents of the power of higher education and its ability to transform lives," ONU Vice President for Advancement Shannon Spencer said. "They helped provide funding for their three daughters to attend college and appreciated the scholarships their own children received. We are grateful for their generosity in helping to make the way possible for other students to have a similar opportunity that lasts a lifetime."