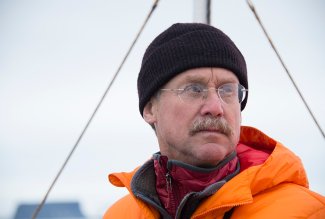 Award-winning science writer and journalist David Quammen will deliver a talk at 7:30 p.m. Oct. 23 in the Freed Center for the Performing Arts at Ohio Northern University. He will discuss "Ebola to Zika and Beyond: Scary Viruses in a Globalized World." The talk, which is part of the Keiser Distinguished Lecture Series in Life Sciences at ONU, is free and open to the public.
Quammen is a science journalist, nonfiction author and (former) novelist who has spent most of his life in Montana. He travels on assignment for various magazines, usually to jungles, deserts or swamps. His accustomed beat is the world of field biology, ecology, evolutionary biology and conservation, though he also occasionally writes about travel, history and outdoor sports. His book, "The Reluctant Mr. Darwin," is an intimate portrait of scientist Charles Darwin. According to The Los Angeles Times Book Review, "Quammen brilliantly and powerfully re-creates the 19th century naturalist's intellectual and spiritual journey."
Quammen currently holds the position of contributing writer for National Geographic Magazine. He lives in Bozeman, Mont.
The Keiser lecture series seeks to bring nationally and internationally acclaimed speakers to ONU to present lectures and interact with students. The series is named in honor of ONU alumnus and long-time faculty member Terry Keiser. In addition to his work in the classroom and labs, Keiser has also served as chair of University Council and director of the ONU Metzger Nature Center in addition to spearheading the University's sustainability efforts.