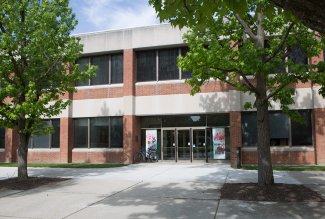 Architects Paul Orban and Drew Suszko will discuss "Design for Impact: The Workplace for the Emerging Professional" at 7:30 p.m. on Feb. 20 in the Freed Center for the Performing Arts at Ohio Northern University. The talk, which is part of the T.J. Smull College of Engineering Spotts Lecture Series, is free and open to the public.
Further, the event is good for one CPD hour of continuing education. RSVP Laurie Laird by email at l-laird@onu.edu or call 419-772-2421.
Both speakers are with BHDP Architecture, which has offices in Columbus, Cincinnati and Raleigh, N.C.
Orban, architect and market leader with the company, focuses his research and expertise to design places of learning and discovery that inspire thinkers, leaders and professionals. His experience includes planning and design for science and engineering teaching and research, health sciences and medical education, residence halls, student centers, libraries, and general academic buildings. An active member of the Society of College and University Planning, Orban has been published on subjects driving the future of higher education, such as academic science education, campus branding and the student experience. He earned his bachelor's degree in architecture from Ohio State University and his master's degree, also in architecture, from Miami University.
Suszko, architect and lead strategist with BHDP Architecture, brings a unique perspective on the broader strategic challenges confronting clients and strives to identify creative, cost-effective solutions. By combining strategy, business analytics and design thinking, Suszko and his team support clients in the pursuit of inspirational workspaces that improve employee engagement and strategies. He acquired a deep background in merchandising and retail strategy before pursuing his passion for architecture. Suszko earned a bachelor's degree in economics from Northwestern University as well as a master's degree in architecture and MBA from the University of Cincinnati.
"We are pleased to have these two individuals share their expertise regarding the workplace environments our students will encounter when they leave college," ONU College of Engineering Dean Eric Baumgartner said. "They offer a wealth of real-word knowledge, and their talk underscores the College of Engineering's emphasis on developing engineers and computer scientists who are creative, analytical thinkers and who can use their skills to solve problems."
The Spotts Lecture series was established in 1986 to bring distinguished speakers to ONU on an annual basis to inform students of the probable professional conditions and challenges that engineers and computer scientists will face in the future.
Dr. Merhyle F. Spotts, sponsor of the lecture series, graduated from Ohio Northern's College of Engineering in 1923. After 10 years in heavy and light industry, he obtained a master's degree from Ohio State University and a Ph.D. from the University of Michigan. He taught at the University of Michigan, Johns Hopkins University and Northwestern University. He wrote extensively for technical journals and was the author of four books, among them "Design of Machine Elements," now in its sixth edition and in worldwide use. He was the recipient of many awards and honors, among them an honorary doctor of engineering from ONU.