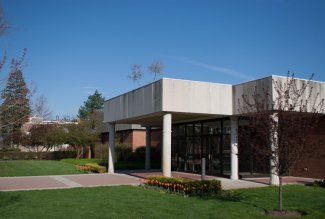 The Ohio 3rd District Court of Appeals will hear oral arguments in two cases at Ohio Northern University's Pettit College of Law at 10 a.m. on Jan. 18 in the large Moot Court Room.
The oral arguments will be held before a three-judge panel consisting of Judges Stephen R. Shaw, Vernon L. Preston and John R. Willamowski. The court's fourth judge is Richard M. Rogers. Rogers, Shaw and Willamowski are all Ohio Northern University law alumni.
The court will hear two cases while in Ada. The first case, Civil, Estate of Christina Deitz, et al v. Henry Harshbarger, et al (Shelby County), is an appeal involving a fatal car accident, a wrongful death lawsuit brought against a township trustee and the township claiming it was immune from liability under the Ohio Revised Code. The second case, Criminal, The State of Ohio v. John D. Brentlinger, II (Allen County) is an appeal involving charges of kidnapping, felonious assault, tampering with evidence and aggravated robbery. The case stems from an attempt by the defendant to take back a snowplow because the victim allegedly owed the defendant money.
At the conclusion of the cases, the appellate judges will take questions from the audience. The event is free and open to the public, but seating is limited.
The appellate court's special session at the College of Law is part of an educational outreach program to give students, educators and the public an opportunity to enhance their understanding of the appellate process. The appellate court, based in Lima, Ohio, is comprised of 17 counties and travels among them for special court sessions.
The ONU College of Law, founded in 1885, is the second oldest of the nine Ohio law schools and is accredited by the American Bar Association and is a member of the Association of American Law Schools. The college enrolls more than 170 students from 29 states and three countries in its full-time juris doctor degree program as well as the LL.M. program in democratic governance and rule of law. Further, the recently developed Center for Democratic Governance and Rule of Law enrolls more than 35 students (including concurrent JD/LL.M.) from more than 10 countries.
The College of Law also offers an off-campus legal clinic in Lima. Additional information is available at law.onu.edu.