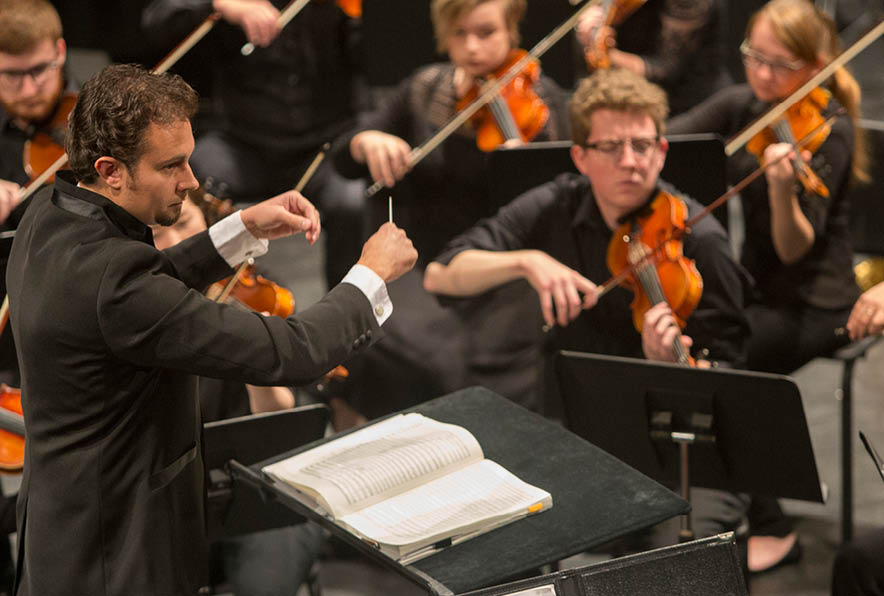 Freed Center: Biggs Theatre
Ohio Northern Symphony: "American Essence"
"American Essence" will feature Copland's Billy the Kid Suite, Disney Film Favorites in collaboration with the ONU Dance Company, the Ohio premiere of Frank LaRocca's Crossing the Rubicon, Jason Wyse's Echoes of Scarlet: A Fantasia on 'Madrid' and pianist Polina Bespalko performing Gershwin's Rhapsody in Blue.
The Ohio Northern Symphony is a hybrid orchestra comprised of a highly select group of students, faculty and professionals. The symphony performs at least four programs a year, and enrollment is open, by way of audition, to all University students regardless of major.
TICKET PRICING:
$20 – Adults
$10 – Seniors
$5 – Students/Children