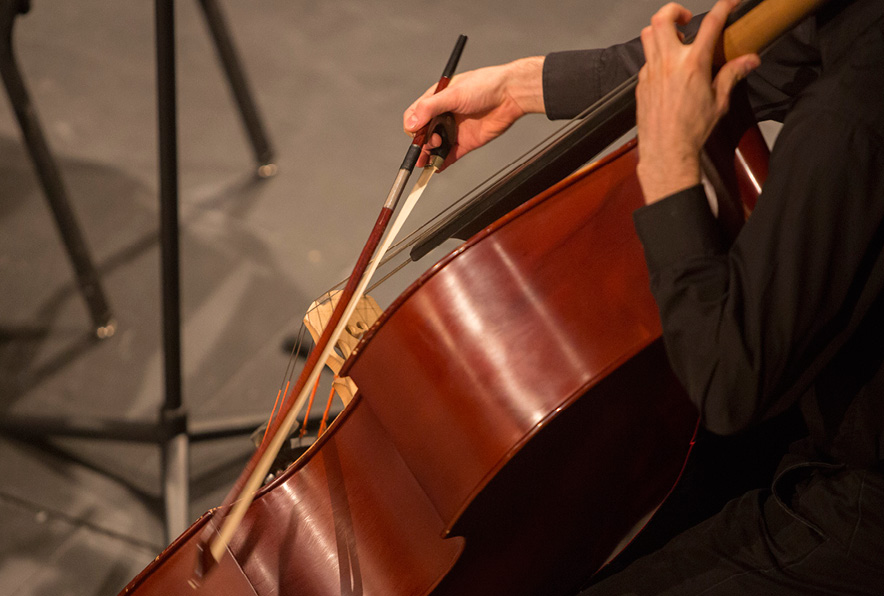 Freed Center: Biggs Theatre
Ohio Northern Symphony: "Symphonic Opera"
"Symphonic Opera" features the music of Mozart and music from famous operas by Giuseppe Verdi, Georges Bizet, Alexander Borodin, Sigmund Romberg and Victor Herbert. Soprano Kate Patterson and pianist Naomi Bernholt winners of the ONU Music Departement's concerto competition, feature as soloists with the ONU Symphony Orchestra.
The Ohio Northern Symphony, under the direction of Dr. Antoine T. Clark, is a hybrid orchestra comprised of a highly select group of students, faculty, and professionals. The symphony performs two programs a year, and enrollment is open, by way of an audition, to all University students regardless of major.
PROGRAM:
Overture to Nabucco – Giuseppe Verdi
"The Girl on the Prow" from The New Moon – Sigmund Romberg
"One Kiss" from The New Moon – Sigmund Romberg
"Art is Calling for Me" from The Enchantress – Victor Herbert
Carmen Suite No. 1 – Georges Bizet
Piano Concerto No. 25 in C major, K.503 – Wolfgang Amadeus Mozart
Prince Igor: "Polovtsian Dances" – Alexander Borodin
TICKET PRICING:
$10 – Adults/Seniors
$5 – Students/Children
Tickets for this Ohio Northern Symphony concert go on sale Nov. 4. Click here to receive a reminder when ticket sales begin.
Purchase your tickets before Nov. 4 by becoming a member of Angel for the Arts or by purchasing a ticket subscription package.