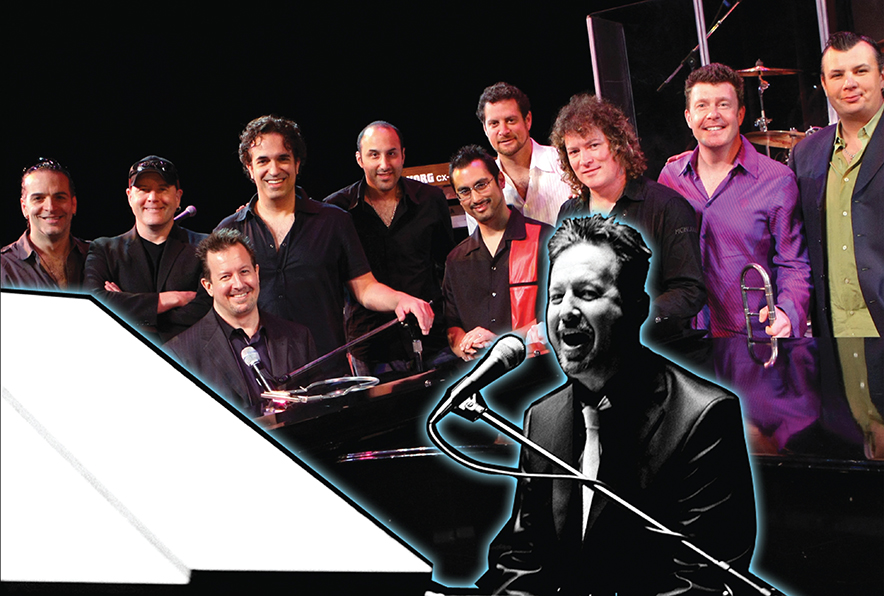 Freed Center: Biggs Theatre
The Movin' Out Band
ONU Homecoming
The Movin' Out Band is the smokin' hot band from the Tony Award-winning, Grammy-nominated Broadway musical Movin' Out. The Movin' Out Band includes several members of Billy Joel's own band and is fronted by the incredibly talented pianist and vocalist Wade Preston, the original "Piano Man" in the hit musical, hand-selected by Joel himself.
A Movin' Out Band show is a fun, upbeat event featuring the best of Joel's great classic rock music that audiences love and sing along to, including "Scenes from an Italian Restaurant," "Piano Man," "Movin' Out (Anthony's Song)," "Just The Way You Are," "Pressure," "Angry Young Man," "Big Shot," "It's Still Rock and Roll to Me," and "New York State of Mind" … plus other great songs from that "other" classic rock piano master, Elton John.
Preston fronted Movin' Out on Broadway during its entire three-year run from 2002-05 and went on to star in the national tour until 2008. He holds the Piano Man record for most consecutive shows performed without a break, and he is the only Piano Man to play the lead role and the synth chair at the same time. In June and July 2008, Preston did the rehearsals and sound checks for Joel for the historic "Last Play at Shea" performances; his job title was "Stunt Billy."
Other original Movin' Out band members include Dennis DelGaudio and Chuck Burgi. DelGaudio was the lead guitarist in the hit Broadway musical Movin' Out throughout its three-year run, and he is a featured soloist on the live original cast album. DelGaudio joined Joel's band for the historic Shea Stadium performances in July 2008. Burgi is currently the drummer for Joel, and he can be heard on Joel's 12 Gardens Live recordings. Burgi also has played for Enrique Iglesias, Meat Loaf, Hall & Oates, and Blue Oyster Cult.
TICKET PRICING:
$25 - Adults
$20 - Faculty/Staff
$15 - Seniors
$10 - Students/Children
Purchase tickets online through our website or call the Freed Center Box Office at 419-772-1900
 
Co-Sponsored by the ONU Office of Alumni Relations