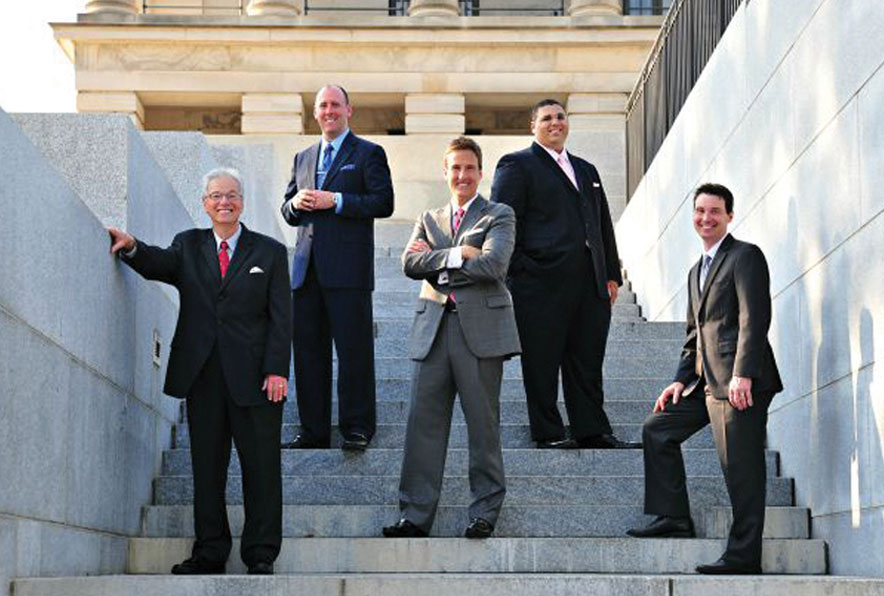 Freed Center: Biggs Theatre
Kingsmen Quartet
For more than a half a century, no group has secured such a far reaching legacy like that of The Kingsmen Quartet. Since 1956, this group has risen from humble beginnings in the mountains of western North Carolina to one of the most beloved and innovative groups in Christian music. Countless renowned artists have been a part of this great lineage; such as Eldridge Fox, "Big" Jim Hamill, Ray Dean Reese, Squire Parsons, Johnny Parrack, Anthony Burger, Ernie Phillips, Gary Sheppard, and a host of others. The momentum has not stopped as this group continues to help define the Southern Gospel genre for a whole new generation of music lovers, perhaps more so than any other group.
If there's one group whose name inspires thoughts of pure, passionate, solid and true music, it's The Kingsmen. They've encouraged and uplifted listeners with their unique style since the conception of the group in 1956. With countless records and compilations sold, Grammy nominations, four Dove Awards and an induction into the Gospel Music Hall of Fame-class of 2000, this certainly solidifies The Kingsmen as gospel musics most predominate Quartet. The momentum has not stopped as the group helps define the southern gospel genre for a whole new generation of music lovers, perhaps more so than any other group.
"The key is to never lose site of what we are working towards" says Ray Reese, Kingsmen manager and bass singer."We tour year in and year out to spread our music to people across the country. Our music has a message, the message of Christ. Every night we work to bring His message to our audience. Our goal is to see people saved through Jesus Christ whether it is indoors, outdoors, in an auditorium, church, on cd or video ".
There aren't too many groups today who can boast the kind of far-reaching legacy that comes with a 50-year career as one of gospel music's most influential artists. The Kingsmen emerged in the 1950's with their own distinct style, unleashing music that would solidify them as pioneers in the southern gospel music field. They continue to carry the legacy on today.
TICKET PRICING:
$25 - Adults
$20 - Seniors
$15 - Faculty/Staff
$10 - Students/Children
Purchase tickets online today at Choice Ticketing
or call the Freed Center Box Office at 419-772-1900