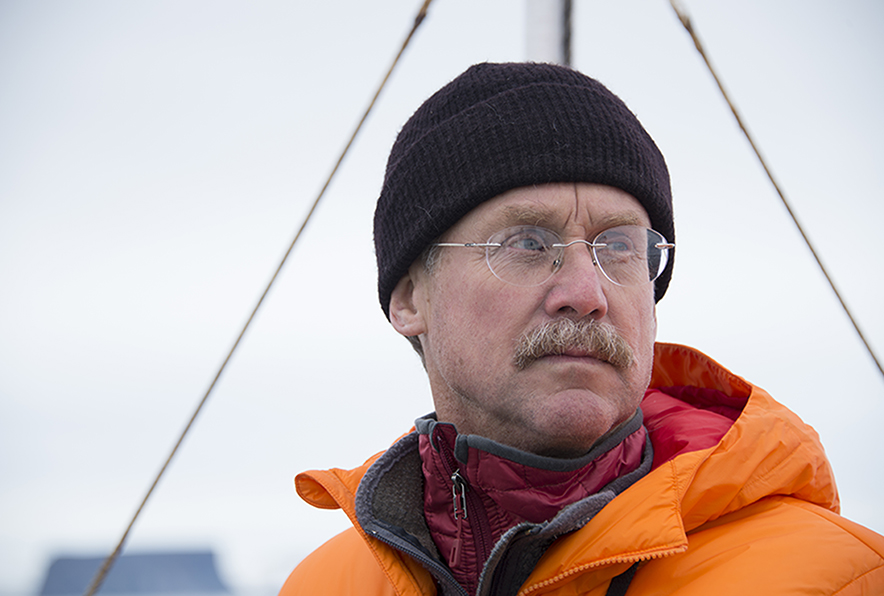 Freed Center: Biggs Theatre
Keiser Distinguished Lectureship in Life Sciences
David Quammen
David Quammen is a science journalist, nonfiction author, and (former) novelist who has spent most of his life in Montana. He travels on assignment for various magazines, usually to jungles, deserts, or swamps. His accustomed beat is the world of field biology, ecology, evolutionary biology, and conservation, though he also occasionally writes about travel, history, and outdoor sports.
His book, "The Reluctant Mr. Darwin," is an intimate portrait of the scientist. 2009 marked the bicentenary of Darwin's birth, the 150th anniversary of the publication of his seminal work, "On the Origin of Species." According to The Los Angeles Times Book Review, "Quammen brilliantly and powerfully re-creates the 19th century naturalist's intellectual and spiritual journey."
His work has appeared in Harper's, National Geographic, The Atlantic, National Geographic Adventure, Outside, The New York Times Book Review, and in The Best American Science Writing 2005 along with several other such collections. He has three times received the National Magazine Award for essays and other work. His fifteen books include "The Song of the Dodo," "Monster of God," "The Soul of Viktor Tronko" (a spy novel), "The Reluctant Mr. Darwin", "Natural Acts", "Ebola: The Natural and Human History of a Deadly Virus", "Spillover: Animal Infections and the Next Human Pandemic", " The Chimp and the River: How AIDS Emerged from an African Forest".
He currently holds the positions of Contributing Writer for National Geographic Magazine. Quammen lives in Bozeman, Montana with his wife (Betsy Gaines, a conservationist), two rescue-case dogs, and a low-maintenance cat.
Named in honor of professor Terry D. Keiser, BSEd '64, the Keiser Distinguished Lectureship in Life Sciences brings nationally prominent life sciences scholars to Ohio Northern's campus each year to lecture and interact with students. Learn more about the Keiser Distinguished Lectureship in Life Sciences here.
This event is free and open to the public.