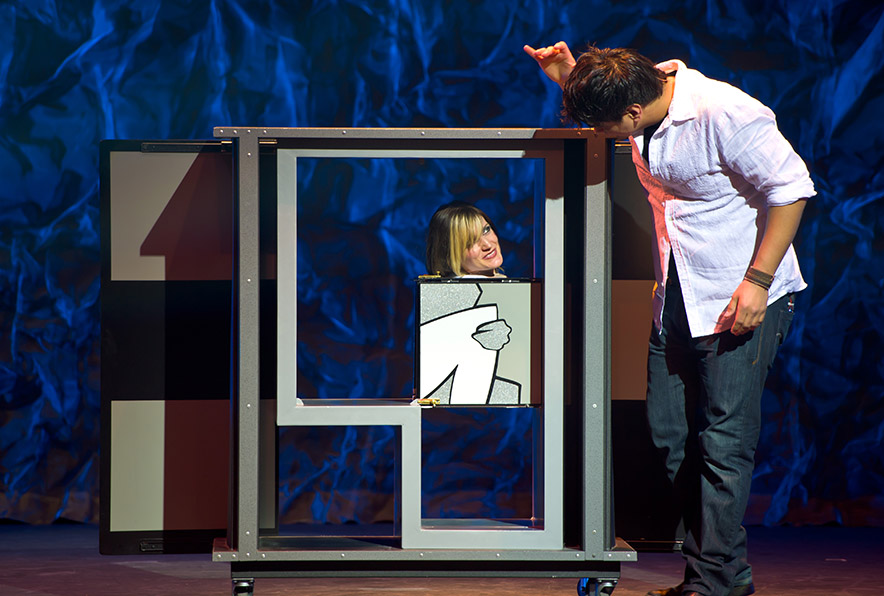 Freed Center: Biggs Theatre
the Jason Bishop show
From his breathtaking Double Levitation to his cutting edge Op-Art and Plasma illusions, Jason Bishop features stunning & original state of the art magic. One thing that distinguishes Bishop is his virtuosity. Each show features award winning sleight of hand, exclusive grand illusions and close-up magic projected onto a large movie screen. No other illusionist showcases such a diverse array of talents. Additionally, the show is delivered with a totally modern energy and an outstanding rock & pop soundtrack. Bishop cuts through the usual hype and focuses on entertaining audiences with one remarkable illusion after another. Each routine is presented in his unique style. Some pieces feature more laughs than expected from an illusionist, while other effects literally demonstrate sleight of hand skill performed at a world-class level.
TICKET PRICING:
$25 - Adults
$20 - Seniors
$15 - Faculty/Staff
$10 - Students/Children
Purchase tickets online today at Choice Ticketing
or call the Freed Center Box Office at 419-772-1900
Jason Bishop
As America's Hottest Illusionist, Jason Bishop might have a person passing through his body one moment or make goldfish appear from nowhere the next. Bishop is an international award-winning illusionist who was the youngest person to win the Magician's Alliance of Eastern States Stage Award and one of the youngest people to compete in the Society of American Magicians World-Class competition. Bishop's interest in magic ran throughout his youth, truly taking shape in his mid-teens. In college Jason studied theatre and then went on the road performing at resorts and amusement parks, anywhere he could find an audience, including the street. As audiences enjoyed the show more and more he altered his magic to became larger and more impressive.
The Jason Bishop Show now tours the most dynamic illusion and magic show in the US. The show currently features exclusive large illusions, award winning sleight of hand and "close-up" magic that is captured live and projected onto LCD screens for the audience to have a clear view of every detail. Bishop is currently the only illusionist in the U.S. to tour with the rare Double Levitation, Plasma illusion and Op-Art. His performance abilities have led him from New Mexico to Maine and Florida to New York, as well as every state in-between.
Jason has entertained celebrities like Chris Penn and Bam Margera, who after seeing a performance said, "Jason Bishop is the best magician I've ever seen." Bishop's combination of modern costuming and music, fast paced illusions, sleight of hand and audience participation has landed him in several notable venues, including Norwegian Cruise lines, Caroline's on Broadway and the Tropicana Hotel in Atlantic City. More recently Jason been featured in various Performing Arts Centers and theaters throughout the United States.