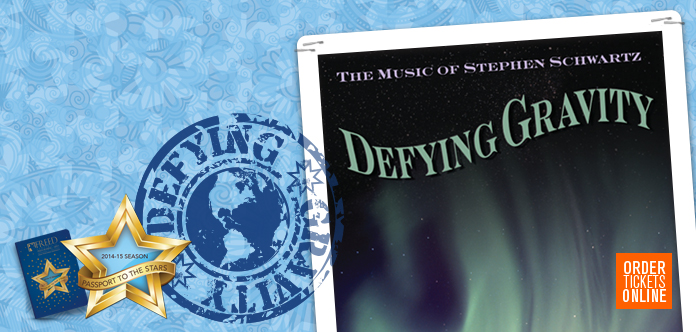 Freed Center: Biggs Theatre
Season Opener
Friday, Aug. 29 at 7:30 p.m.
Freed Center Biggs Theatre
Join us for an evening of extraordinary music composed by the legendary Stephen Schwartz. From his award-winning "Defying Gravity: musical number from Wicked to other Broadway greats, you'll enjoy this evening of some of Broadway's greatest hits!
Special pricing of $4 per ticket will begin on Aug. 18th. Offer expires Aug. 25 at 11:59 p.m. 
Regular Headliner Pricing (Will begin at noon on Aug. 26th, 2014)
$20 adult
$15 Senior
$10 Faculty/Staff
$8 students/children
For general questions and membership information, the Freed Center Box Office will open Aug. 18 from noon to 5p.m. Monday - Friday.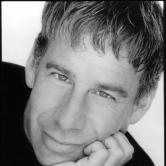 Stephen Schwartz was born in New York City on March 6, 1948. He studied piano and composition at the Juilliard School of Music while in high school and graduated from Carnegie Mellon University in 1968 with a B.F.A. in Drama. Upon coming back to live in New York City, he went to work as a producer for RCA Records, but shortly thereafter began to work in the Broadway theatre. His first major credit was the title song for the play BUTTERFLIES ARE FREE; the song was eventually used in the movie version, as well.
Mr. Schwartz has recently been given a star on the Hollywood Walk of Fame and inducted into the Theatre Hall of Fame and the Songwriters Hall of Fame. A book about his career, "Defying Gravity," has recently been released by Applause Books.
Under the auspices of the ASCAP Foundation, he runs musical theatre workshops in New York and Los Angeles and serves on the ASCAP board; he is also currently President of the Dramatists' Guild.
List of Works
Magic Shows and Miracles
BUTTERFLIES ARE FREE, title song (play and movie) 1969
GODSPELL, music and new lyrics 1971
MASS, English texts (in collaboration with Leonard Bernstein) 1971
PIPPIN, music and lyrics, 1972
THE MAGIC SHOW, music and lyrics, 1974
THE BAKER'S WIFE, music and lyrics, 1976
THE PERFECT PEACH (children's book), 1977
WORKING, adaptation, four songs, direction, 1978 (co-directed television
adaptation with Kirk Browning for PBS-TV, "American Playhouse" 1981)
PERSONALS (music, three songs), 1985
CAPTAIN LOUIE (children's show), music and lyrics, 1986
RAGS, lyrics, 1986
CHILDREN OF EDEN, music and lyrics, 1991
POCAHONTAS, lyrics 1995
THE HUNCHBACK OF NOTRE DAME, lyrics, 1996
RELUCTANT PILGRIM, CD of eleven songs, 1997
THE PRINCE OF EGYPT, music and lyrics, 1998
GEPPETTO, music and lyrics, 2000 (re-named MY SON PINOCCHIO)
UNCHARTED TERRITORY, CD of eleven songs, 2001
WICKED, music and lyrics, 2003
MIT EVENTYR/My Fairy Tale (music and lyrics, 9 songs), 2005
SEANCE ON A WET AFTERNOON music and libretto,  2009