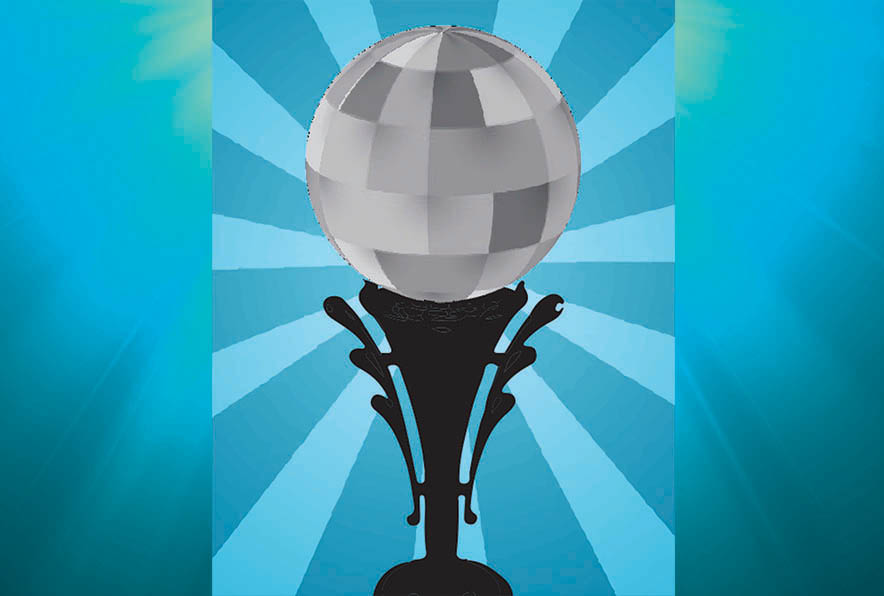 Freed Center: Biggs Theatre
Dancing with the Ada Stars
Back by popular demand, it's Dancing with the Ada Stars! Based on the hit television show, watch members of our own Ada community compete for the Mirror Ball Trophy.
Special guest: The ONU Dance Company.
TICKET PRICING:
$20 - Adults
$15 - Faculty/Staff
$10 - Seniors
$5 - Students/Children
Purchase tickets online through our website or call the Freed Center Box Office at 419-772-1900
Contestant No. 1
Amy Eddings is a writer and journalist who serves as a columnist and Enterprise Reporter for The Lima News. Her writing has also appeared in the online publication Ada Icon and the national magazine, Guideposts.  Prior to her move to Ada in 2015, Amy lived in New York City where she worked as a broadcast journalist at WNYC-NY, the largest public radio station in the country. She was the local host of NPR's "All Things Considered."  Amy was also a reporter at WNYC and covered the September 11, 2001, terror attacks.  She and her husband Mark Hilan have turned their Queen Anne Victorian home on N. Main St. into a bed and breakfast and meeting place called Easter House. It has been open since January, 2016. Mark and Amy were first place winners of the Bluffton Center for Entrepreneurs' 2016 Emerging Business Contest.
Contestant No. 2
Jason Duff, BSBA '05, is founder and CEO of Bellefontaine Ohio Properties, a development firm that purchases and remodels storefront buildings on Main Street in Bellefontaine, Ohio. The firm works to attract, recruit and create new startup businesses. Jason is a proud graduate of the James F. Dicke College of Business at Ohio Northern University and currently serves on the Board of Trustees at the University.
Contestant No. 3
Karen Kier, BS '82, is a professor of clinical pharmacy and director of assessment. She also serves as the preventive care specialist for ONU HealthWise. Karen received her undergraduate pharmacy degree from Ohio Northern University and her Masters and PhD from The Ohio State University. This is Karen's 30th year at ONU. She is married to Tom who recently retired from ONU after 30 years. She and Tom have one daughter, Erica, who is a biomedical engineering student at Lehigh University.
Contestant No. 4
Kelly Kobiela is the systems librarian at Heterick Memorial Library at Ohio Northern University. A native of Indiana, Kobiela has a BS in informatics and a Masters in Library Science, both from Indiana University. Kobiela is very involved on campus, and also in Ada, serving as the president of the Friends of the Ada Public Library group.
Contestant No. 5
Shane Tilton is an assistant professor of mulitmedia journalism at Ohio Northern University. He was the former chair of the Communication and the Future interest division (National Communication Association) and Two-Year/Small School interest division (Broadcast Education Association). In 2013, he earned the Kenneth Harwood Outstanding Dissertation Award from the Broadcast Education Association for the best doctoral dissertation in field of broadcasting and electronic media.    
Contestant No. 6
Scott Henning received his Bachelor of Music degree in 2004 from Otterbein University with emphasis in vocal performance. Mr. Henning has performed with Opera Cleveland, Opera Columbus and the Cleveland Orchestra Chorus. He is the new director of vocal activities at Ada Schools where he teaches middle and high school choir.
Underwritten by Quest Federal Credit Union
SPonsored by The Cultural and Special Events Committee of Ohio Northern University