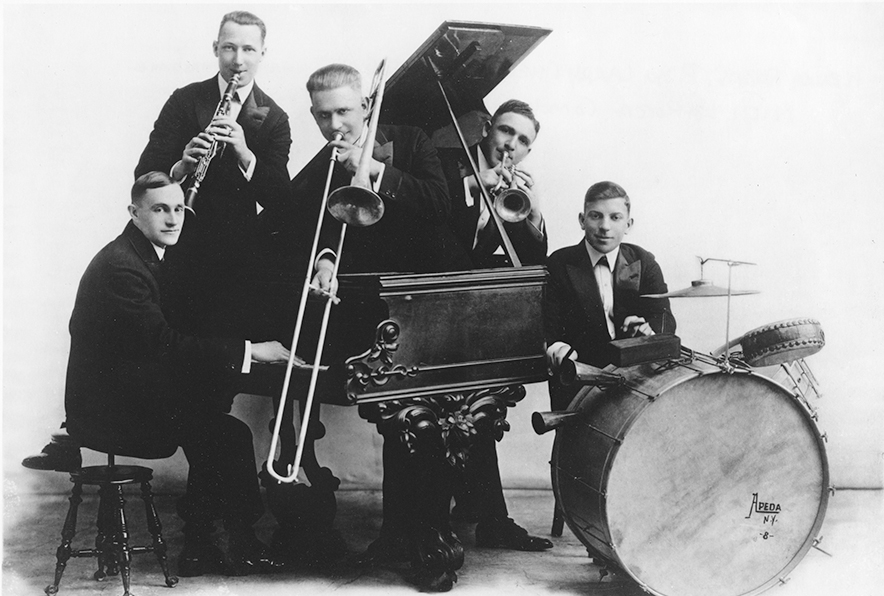 Freed Center: Biggs Theatre
Centennial Dixieland Jass Band
100th Anniversary of Dixeland Jazz Celebration
The Centennial Dixieland Jass Band (CDJB) ensemble was created to celebrate the 100th anniversary of the very first recorded jazz by the Original Dixieland Jazz Band (ODJB) on Feb. 26, 1917, in New York City. The ODJB was a collective of five musicians from New Orleans, La., led by the famous cornet player Nick LaRocca.
The Freed Center for the Performing Arts is pleased to bring you the CDJB to help celebrate 100 years, to the very day, of the first recorded jazz. The CDJB is led by Dr. David Kosmyna, ONU associate professor of music. He is joined by Ray Heitger, leader of the Cakewalkin' Jass Band in Toledo, Ohio, on clarinet; James Dapogny, emeritus faculty at the University of Michigan and leader of his famous Chicago Jazz Band, on piano; Chris Smith, co-leader of Ann Arbor's only classic jazz band, Phil Ogilvie's Rhythm Kings, on trombone; and Pete Siers, one of the most versatile and in-demand jazz drummers in the country, on drums.
The CDJB will perform many of the classics of the ODJB while taking you on a journey showing how this wonderful music, born in New Orleans, was created of incredible diversity and assimilation. New Orleans jazz represents a gumbo of influences – a microcosm of the iconic American melting pot itself. The CDJB will surely have your toes tapping along to that infectious Bourbon Street Beat.
TICKET PRICING:
$20 - Adults
$15 - Faculty/Staff
$10 - Seniors
$5 - Students/Children
Purchase tickets online through our website or call the Freed Center Box Office at 419-772-1900