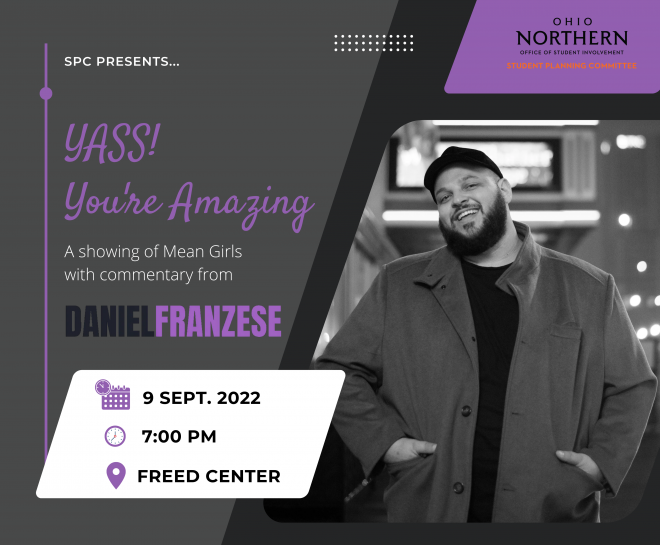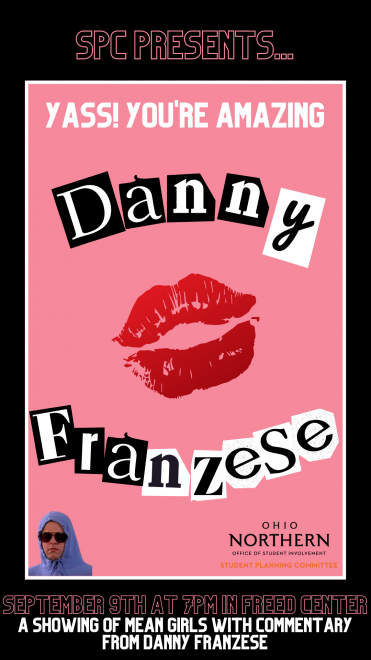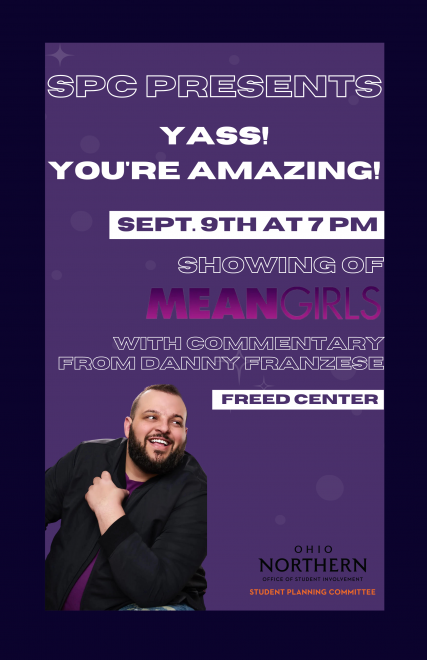 Start Date
Friday, September 9, 2022 - 7:00 pm
End Date
Friday, September 9, 2022 - 10:00 pm
Event Contact Name
Maya Stahl
Event Contact Phone #
4192684909
Event Contact E-mail
m-stahl.4@onu.edu
On September 9th, at 7pm in the Freed Center, the Student Planning Committee is bringing Daniel Frazese to our campus to perform! 
Best known for his role as Damian in Mean Girls, Daniel Franzese was also the lead of other indie cult classics, such as Bully & I Spit On Your Grave. He was most recently a series regular on Mark Gordon's ABC series, Conviction. Prior to that he was a series regular on the Freeform series Recovery Road. Daniel has become a well-known proponent and speaker for the LGBTQ+ Community. His upbeat high-energy stand up comedy act, Yass! You're Amazing! Comedy Tour captures his amazing and quirky life in the entertainment industry, as well as hilarious stories about his New York parents.
All students and Faculty of ONU are invited to come out and attend this free event! Starting at 7pm, we will begin a showing of the movie Mean Girls featuring behind the scenes commentary from Daniel Franzese for the duration of the film followed by a Q&A session. 
Don't forget to wear pink!