Start Date
Wednesday, November 17, 2021 - 5:30 pm
End Date
Wednesday, November 17, 2021 - 7:30 pm
Event Contact Name
Kevin Ernst
Event Contact Phone #
4197724211
Event Contact E-mail
k-ernst@onu.edu
Fall 2021 Polar Elevator Pitch Competition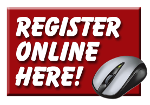 Wednesday, Nov. 17, 2021  5:30 p.m. to 7:30 p.m.
Event Location: Dicke Forum in Dicke Hall
Check in & Room Assignments start at 5 p.m.

Brought to you by the Dicke College of Business Student Groups and supported by The Kern Family Foundation as part of the Kern Entrepreneurial Engineering Network (KEEN) program.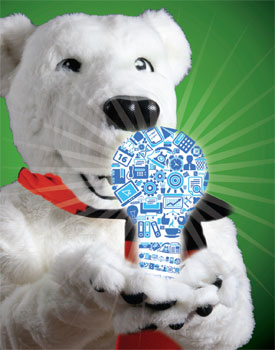 Captivate them with your creativity.
Engage them with your entrepreneurial mindset.
Ignite your innovative side.
It's the tried-and-true elevator speech with a twist, and your chance to pitch a new product or business idea in two minutes or less.
Maybe it's a new gadget you think consumers won't be able to live without, or a sustainability idea that can help protect our planet. Or it could be an innovative retail concept that can fuel job growth, or a high-tech product that's truly on the cutting edge.
Whatever category is calling your name, here's your opportunity to make your mark ... and possibly make $1,000. You can pitch as a team, or go it alone. It's completely up to you!
COMPETITION CATEGORIES
IDEAS THAT IMPROVE SOCIETY The idea should have a positive impact on the local or global community. For example, products, processes or business ideas that reduce our environmental footprint, assist in disease prevention, or provide educational materials and exposure to the arts to underserved or disenfranchised communities.
HIGH-TECH COMMERCIALIZED PRODUCT IDEAS The idea should be a product that can be marketed to specialized consumers or businesses. For example, manufacturing equipment, medical devices, robotics, bioengineering or computer apps.
AS-SEEN-ON-TV PRODUCT IDEAS The idea should be a product that can be marketed to mass consumers or businesses. For example, household gadgets, fashion accessories, cosmetics, exercise videos or new TV shows.
NEW BUSINESSES THAT CREATE JOBS The idea should be a new business that has the potential of creating new jobs in a local community. For example, a new retail concept, local manufacturing, accounting practice or restaurant.
COMPETITION GUIDELINES
Prepare a brief oral presentation of no more than two minutes. This should be a concise and well-thought-out presentation of a new business or product idea.
Props are allowed and encouraged. No electronic media is allowed.
Be prepared to answer questions and receive feedback from a panel of judges.
Does it solve a social or industry problem?
Does it fulfill a consumer want or need?
How does the idea address the problem?
Is it unique and innovative?
Is it feasible?
There will be two levels of competition:

Level one: All teams or individuals compete in front of a panel of judges. Room winners share $50.