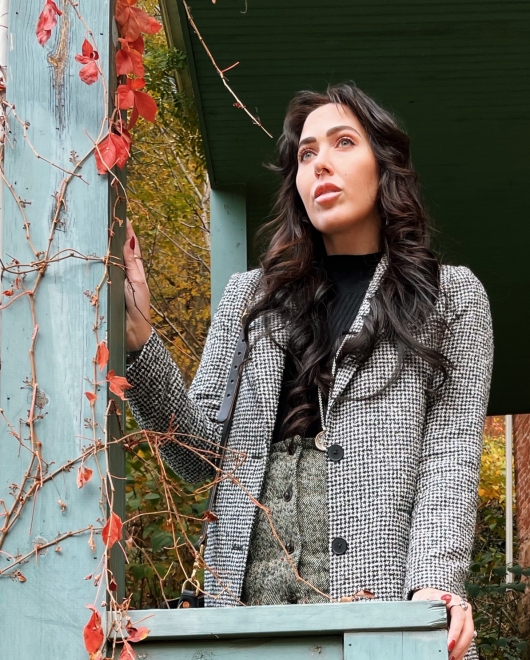 Start Date
Tuesday, February 15, 2022 - 7:00 pm
End Date
Tuesday, February 15, 2022 - 8:00 pm
Event Contact Name
Jennifer Moore
Event Contact Phone #
4197722105
Event Contact E-mail
j-moore.18@onu.edu
Please join us for the first event in the spring ONU English Reading Series, which will feature poet Ruth Awad. The reading will take place on Tuesday, February 15th, from 7-8pm in the Wilson Center Elzay Gallery of Art.
 Ruth Awad is a Lebanese-American poet, a 2021 NEA Poetry fellow, and the author of Set to Music a Wildfire (Southern Indiana Review Press, 2017), winner of the 2016 Michael Waters Poetry Prize and the 2018 Ohioana Book Award for Poetry. Alongside Rachel Mennies, she is the co-editor of The Familiar Wild: On Dogs and Poetry (Sundress Publications, 2020). She is the recipient of a 2020 and 2016 Ohio Arts Council Individual Excellence Award, and she won the 2013 and 2012 Dorothy Sargent Rosenberg Poetry Prize and the 2011 Copper Nickel Poetry Contest. Her work appears in Poetry, Poem-a-Day, The Believer, The New Republic, Pleiades, The Missouri Review, The Rumpus, and elsewhere. She has an MFA in poetry from Southern Illinois University Carbondale, and she lives and writes in Columbus, Ohio.
The reading will be followed by a Q & A session and book signing. Free and open to the public, the event is supported with a generous gift from Phil Oleson, BSPh '66, and Mary (Monstwil) Oleson, BSPh '70.