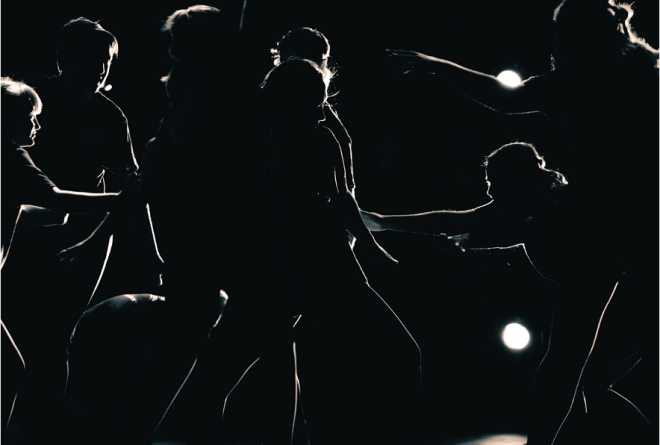 Start Date
Saturday, February 11, 2023 - 7:30 pm
End Date
Saturday, February 11, 2023 - 7:30 pm
Event Contact Name
Freed Center Box Office
Event Contact Phone #
419.772.1900
Event Contact E-mail
boxoffice@onu.edu
Saturday, Feb. 11, 2023 | 7:30 p.m.
Sunday, Feb. 12, 2023 | 2 p.m.
Motivation (impulse) to move (action) usually comes from within. What lies behind the movement is an energy and intention that can be revealed through the physical body in space. A physical expression of inner emotion can be explored through pulse, motivation, inspiration, and momentum. A choreographer can investigate the action of communication through produced motion in the human body relying on internal and external motivation (impulse). Dance is the intersection between impulse and action.
Ohio Northern University dance company will present a spring dance concert titled IMPULSE representing works based on the reaction to internal and external stimuli while exploring motif, gesture, weight, time, and space. Faculty, guest artists, and student choreographers will present a dance concert based on emotions, ideas, experiences, and motivations using the moving body through the lens of various classical and contemporary dance genres. Informing, inspiring, educating, and entertaining, IMPULSE will connect body and community through the Biggs Theatre stage.
PURCHASE TICKETS
Single tickets for IMPULSE go on sale Dec. 26, 2022. Click here to receive a reminder when ticket sales begin.
Purchase your tickets before Dec. 26 by becoming a member of Angel for the Arts or by purchasing a ticket subscription package.