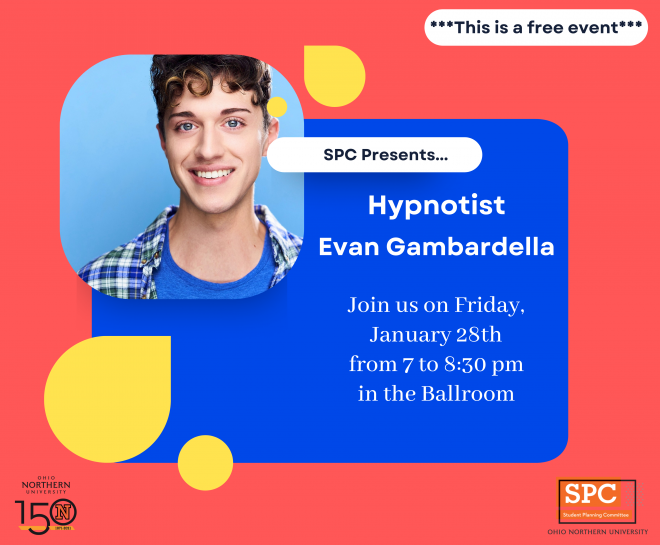 Start Date
Friday, January 28, 2022 - 7:00 pm
End Date
Friday, January 28, 2022 - 8:30 pm
Event Contact Name
Maya Stahl
Event Contact Phone #
4192684909
Event Contact E-mail
m-stahl.4@onu.edu
Hey Polar Bears!
 SPC would like to present Hypnotist, Evan Gambardella, for your entertainment in a free live show!
Hypnotist Evan's comedy hypnosis show is a hilariously funny, fast-paced, and tastefully delivered event designed to generate positivity and wonder through audience participation and "mind-blowing" hypnosis. Performing in all areas of the United States and around the world, Evan is one of America's youngest leading impact entertainers.
Friday, January 28th from 7:00 pm to 8:30 pm in the Mac ballroom. Seats are first come first serve and there is limited standing room, so make sure you get there early! Don't miss out on a chance to see your peers hypnotized or even volunteer to be a participant yourself!