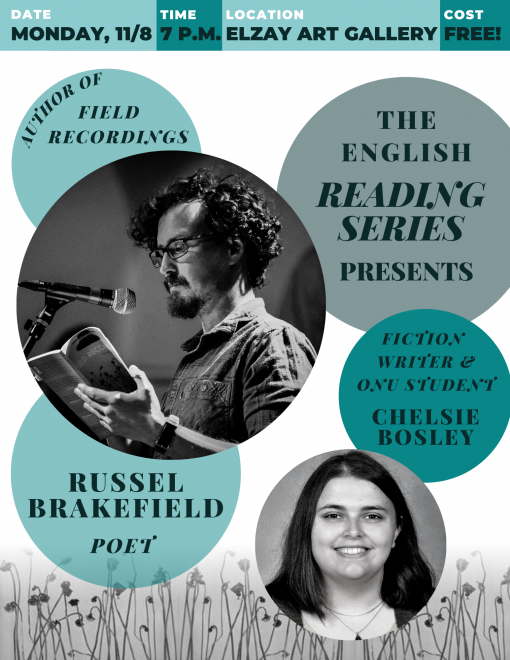 Start Date
Monday, November 8, 2021 - 7:00 pm
End Date
Monday, November 8, 2021 - 8:00 pm
Event Contact Name
Justine Post
Event Contact Phone #
4199137090
Event Contact E-mail
j-post.6@onu.edu
You're invited to attend a FREE poetry reading by Russel Brakefield, author of Field Recordings, accompanied by our very own creative writing major Chelsie Bosley who will read from her fiction piece "Death on the Shore."
Please join us on Monday, November 8 at 7 p.m. in the Elzay Art Gallery to meet Russ, show your support for Chelsie, and spend an hour letting your mind wander wherever their words take you.
It's sure to be a lovely event, with a Q&A session with both artists to follow.
To add this event to your calendar, click here.
View this flyer as a PDF file.
Many thanks to Phil and Mary Oleson for their generous support, which makes this event possible.