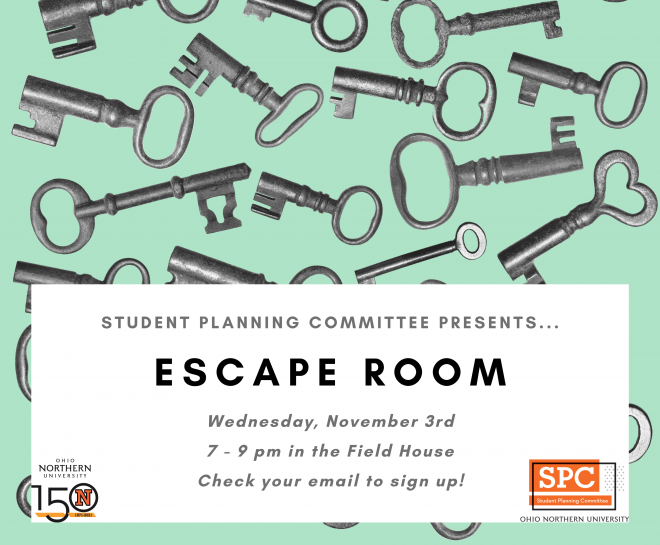 Start Date
Wednesday, November 3, 2021 - 7:00 pm
End Date
Wednesday, November 3, 2021 - 9:00 pm
Event Contact Name
Maya Stahl
Event Contact Phone #
4192684909
Event Contact E-mail
m-stahl.4@onu.edu
Are you looking for a fun activity to brighten up your Wednesday night? Come test your intelligence with an Escape Room and have fun with friends playing yard games and putt putt!
What: Escape Room, yard games, and putt putt
Where: King Horn Field House
When: 7-9 pm
Make sure to sign up for a time slot with friends and come enjoy our event! Sign up in your email!