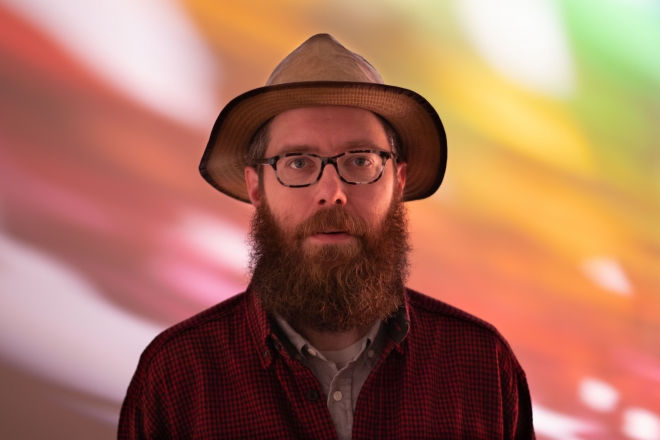 Start Date
Tuesday, September 17, 2019 - 7:00 pm
End Date
Tuesday, September 17, 2019 - 8:00 pm
Event Contact Name
Jen Moore
Event Contact Phone #
7204707879
Event Contact E-mail
j-moore.18@onu.edu
The Department of English and Polaris Literary Magazine are pleased to welcome poet Dan Rzicznek to campus on Tuesday, September 17th, for a reading, reception and Q & A.
 F. Daniel Rzicznek's collections of poetry are Settlers, (forthcoming from Free Verse Editions/Parlor Press), Divination Machine (Free Verse Editions/Parlor Press) and Neck of the World (Utah State University Press), as well as four chapbooks, most recently Live Feeds (Epiphany Editions). He is also coeditor of The Rose Metal Press Field Guide to Prose Poetry: Contemporary Poets in Discussion and Practice (Rose Metal Press). His poems have appeared in Boston Review, The New Republic, Orion, Kenyon Review, West Branch, and many other venues. Rzicznek teaches writing at Bowling Green State University in Bowling Green, Ohio.
Dan will read alongside senior creative writing major Jaiden Deubler. The event will begin at 7pm in the Wilson Art Center Elzay Gallery and will be preceded by a catered reception at 6:30 and followed by a Q & A session. The event is free and open to the public, and supported with a generous gift from Phil Oleson, BSPh '66, and Mary (Monstwil) Oleson, BSPh '70.